A warm welcome to the time management quotes section of the website. Including a collection of quotes on time management as I continue my research on leadership and development.
[gard]
As the famous saying goes by Benjamin Franklin… "Time is money!" – So check out the quotes below and start utilising your time better today. Good luck!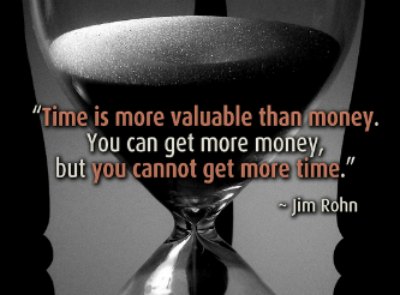 (Photo Credit: Celestine Chua)
Now for the Time Management Quotes…
"A man who dares to waste one hour of time has not discovered the value of life."
– Charles Darwin
"A day wasted on others is not wasted on one's self."
– Charles Dickens
"If you want to make good use of your time, you've got to know what's most important and then give it all you've got."
– Lee Iacocca
"Determine never to be idle. No person will have occasion to complain of the want of time who never loses any. It is wonderful how much can be done if we are always doing."
– Thomas Jefferson
"You will never find time for anything. If you want time you must make it. "
-Charles Buxton
"Don't wait. The time will never be just right."
– Napoleon Hill
"Time is the scarcest resource and unless it is managed nothing else can be managed."
– Peter Drucker
"Know the value of time; snatch, seize and enjoy every minute of it."
– Philip Chesterfield
"Lack of direction, not lack of time, is the problem. We all have twenty-four hour days."
– Zig Ziglar
"Don't be afraid to give your best to what seemingly are small jobs. Every time you conquer one it makes you that much stronger. If you do the little jobs well, the big ones tend to take care of themselves."
– Dale Carnegie
"Take care of the minutes and the hours will take care of themselves."
– Lord Chesterfield
"The key is in not spending time, but in investing it."
– Stephen R. Covey
"Time will take your money, but money won't buy time."
– James Taylor
"Time stays long enough for those who use it."
– Leonardo Da Vinci
"I must govern the clock, not be governed by it."
– Golda Meir
"Nothing is ours except Time"
– Geothe
"Time is what we want the most but what we use the worst."
– William Penn
"The time you enjoy wasting is not wasted time."
– Bertrand Russell
"Everything comes to those who hustle while they wait."
– Thomas A. Edison
"learn to use ten minutes intelligently. It will pay you huge dividends."
– William A. Irwin
Time Management Quotes By Benjamin Franklin
"Lost time is never found again."
"He that rises late must trot all day."
Go From Time Management Quotes To The Home Page
Google Plus and Pinterest
If you like the Leadership and Development website then please let Google know by clicking the +1 button below. If you like the image on this page then please press the pin it button below to add it to one of your boards.